---
Kids Fishing in Ketchikan Alaska An Exceptional Family Vacation in Alaska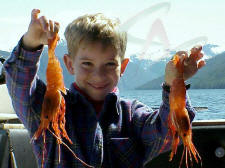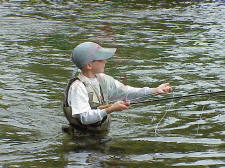 Welcome to all kids young and old! Not just for all grownups….exploring wilderness Alaska with Classic Alaska Charters is an exceptional family vacation for kids of all ages! Generally, kids that are older than 8 yrs tend to more fully appreciate the cruising and fishing experience than those younger. All kids under 12 yrs are ½ price. We at CAC have had truly memorable trips with kids aboard, all good of course, especially with our loyal repeat clients where we've watched the kids turn into adults over the years……and now are becoming the next generation of loyal clients!
Kayaking, Hiking & Beach Combing Too!
Favorite family activities also include the fishing and cruising but swe know kids need to burn up energy an
d like to explore their world and expand their minds. Kayaking, hiking, beachcombing, and clamming are good activities for kids to get off the boat. On board and second only to the fishing for the big one's, kids really like pulling the crab and shrimp traps. Many times other sea critters come up in the pots too and provide children with endless fascination by inspection. Some of the younger folks even learn how to create their own lures and tie their own flies for fishing. Getting off the boat though for a hike through the old growth forests and looking for bears is one of the top thrills for kids and their families.
Parents often share that the experience fishing and cruising with Captain Rob brings the family closer together and they talk about the things they saw and did in Alaska, with big smiles, all year long. Making dreams come true for every member of a family group is what it's all about for us at CAC! Kids have always been, and will continue to be, welcome.